WHAT IS MEDIATION?
Mediation is a voluntary confidential procedure for out-of-court resolution of disputes - also called alternative dispute resolution. Within the process, a third neutral person (mediator) assists the disputing parties to reach a settlement. Mediation is a method of dispute resolution which allows the disputants to make a decision on how to solve the problem themselves while reaching their interests and preserving their ongoing relationship. To achieve this, the parties use the assistance of a mediator who facilitates the process by deploying professional communication and negotiation techniques and supports the negotiations towards a mutually acceptable agreement.

The role of the mediator is to help parties reach a solution to their problem and to arrive at an outcome that both parties could accept. The mediator cannot take any side to the dispute, make judgements or give advice. She/he is simply responsible for developing effective communication and building consensus between the parties. The focus of a mediation meeting is to reach a common sense settlement agreeable to both parties in a case.


PARTICIPANTS IN MEDIATION

Mediation is a "party-centered" process which focuses primarily upon the needs, rights, and interests of the parties. A mediator uses a wide variety of techniques to guide the process in a constructive direction and to help the parties find their optimal solution. A mediator is facilitative in that she/he manages the interaction between parties and facilitates open communication.
MEDIATOR'S ROLE

The main role of a mediator is to ensure that she/he is a neutral participant in the meetings. A mediator is trained to assist the parties to listen to one another and to make sure that everyone feels that they are being heard. A mediator assists the parties to exchange their opinions without needless conflict and helps them to solve one problem at a time.

LAWYER'S ROLE

The parties may attend mediation with or without their lawyers. If they are in attendance with their legal representatives, they are still the primary participants in the mediation. The lawyers' role is to provide guidance on legal aspects of possible settlement options.

PARTIES' ROLE


The parties play the "main" and active role in the process of mediation. They are the decision makers and the final solution will be taken by their free will. They shall be well informed about the process and are free to ask questions, make statements, proposals and provide any documents. They have to respect other participants in the process of mediation. Mediation is most successful if the participants themselves have considered what will likely happen if they do not settle their dispute in the mediation.
WHAT THE MEDIATOR DOES DURING THE MEDIATION PROCESS
A mediator helps the parties to analyze conflicts and problems in depth – what has happened?

A mediator assists parties in gathering and examination of facts - how? Where? When?

A mediator explores interests, needs, motives of the parties - why? What is hidden?

A mediator helps parties to gain solutions – various options are discussed.

A mediator assists in preparation of the final settlement.

A mediator uses specific mediation techniques, tools and instruments.
WHY MEDIATION INSTEAD OF COURT
No judges – parties choose a mediator and can change her/him if there are any doubts.
No restrictions and time limits - the parties control the process.
Voluntary procedure - begins with a mutual consent of the parties and continues until the parties want so.
Quick resolution – in matter of hours or days depending on the case.
The main advantage of mediation is that it gives the opportunity to the parties to settle the argument by themselves, in a way that best suits their needs.
No competition but cooperation.
No formal procedures – parties agree on rules.
No stress – the procedure is entirely voluntary.
No pressure – the parties can choose the time of meetings.
No need even to go somewhere – could be done on-line.




During the talks many topics could be discussed - no restrictions.
Profitable - parties reach a mutually acceptable agreement that best suits their needs and interests.
More economically efficient than court.
The outcome could be more creative and beneficial for both parties.
Convenient - carried out in an informal and pleasant environment, and at a time that is convenient for the parties.
Mediation helps the parties to overcome tension and to continue their relations on the basis of their common interests.
No winner and loser – mutually accepted settlement.
Easier in cases of cross border disputes.
Finally – even if the parties do not reach agreement, they:
⇒ clarify the matter of the dispute;
⇒ communicate much more easily;
⇒ improve their relations;
⇒ create preconditions for the resolution of the dispute in future.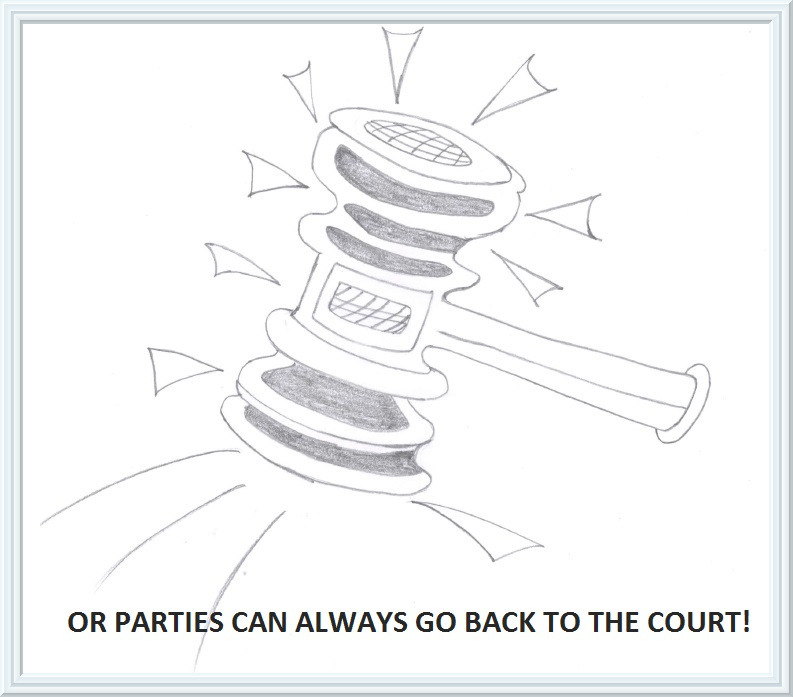 BASIC PRINCIPLES OF MEDIATION
Voluntariness/Willingness
Parties

participate on their own motion

in the procedure and may withdraw at any time. Participation in mediation is voluntary at all times and the participants and the mediator are always free to withdraw.
Equality

Equal opportunities

for participation.
Neutrality
A mediator

does not enforce decisions

. Mediators must remain neutral as to the outcome of mediation at all times. Mediators must not seek to impose their preferred outcome on the participants or to influence them to adopt it, whether by attempting to predict the outcome of court proceedings or otherwise.
Impartiality
A mediator must

not have any personal interest

in the outcome of mediation. Mediation must be conducted as an independent professional activity and must be distinguished from any other professional role in which a mediator may practise.
Confidentiality

Mediation is a confidential discussion that cannot be repeated in court or elsewhere. A mediator must not disclose any information about, or obtained in the course of mediation to anyone, including a court, without the express consent of each participant, an order of a court or where the law imposes an overriding obligation of disclosure on mediators.

Internal Confidentiality – a mediator shall not release any information she/he had obtained during the caucus unless the party who provided the information has agreed on that (Caucus means a one-on-one conversation between the mediator and one of the parties. If the mediator chooses caucus as a method, he/she always holds a caucus with all of the parties to sustain his/her impartiality and neutrality).
External Confidentiality – a mediator shall not release any information she/he had received during the mediation sessions.

Fairness
The parties have the

opportunity of expressing their point of view

, of being provided with the arguments, evidence, documents and facts put forward by the other party, any statements and opinions given by experts; the parties are informed that they may seek independent advice or be represented and assisted by a lawyer or a third party.
THE BENEFITS OF MEDIATION

Mediation is one of the most effective alternative means of dispute resolution that allows both parties to win and preserve their relationship in mutual interest while being cost-efficient:
Protects personal and commercial secrets.

Saves time and money - less expensive when contrasted to the expense of litigation or other forms of conflict resolution.

Reduces hostility and anxiety.

Rapid Settlements.

Mutually Satisfactory Outcomes.

Comprehensive and Customized Agreements - mediated settlements are able to address both legal and non-legal issues, may often cover procedural and psychological issues that are not necessarily susceptible to legal determination.
Preserves and improves personal and commercial relations between the parties - many disputes occur in the context of relationships that will continue in the future.

Improves communication and the problem-solving skills in intra-personal and business communication.

High Rate of Compliance - parties that have reached their own agreement in mediation are also generally more likely to follow through than those whose resolution has been imposed by a third party decision-maker.

Greater Degree of Control and Predictability of Outcome - gains and losses are more predictable in a mediated settlement than they would be if a case is arbitrated or adjudicated.
REGULATIONS
Mediation was regulated first through Recommendations of the Council of Europe between 1999-2002 (Recommendation № R (98) 1 on Family Mediation; Recommendation № (99) 19 concerning Mediation in Penal Matters and Recommendation (2001) 9 on Mediation between Administrative Authorities and Individuals; Recommendation R (2002) 10 on Mediation in Civil Matters).
Regulations from this period highlight the growing interest in the field of Mediation in three directions:
• as a means of improving access to justice;
• as a response to the Member States' legislation for ADR promotion;
• as a political priority based on debates in the field of information technology and international Internet disputes.

The discussions were followed by a legislative initiative for the regulation of the institute on European Union level - Directive 2008/52/EC was adopted and it elaborates on the recommendations of the European Council.
As a rule, almost all civil and commercial disputes can be resolved through mediation. Mediation is particularly effective for the following types of disputes:
• Commercial disputes - on the occasion of conclusion or execution of commercial transactions or between partners;
• Contractual disputes - e.g. in contracts of sale, delivery, rent, loan, production, different kinds of services;
• Real estate disputes – in cases of sale or shared ownership;
• Construction disputes - on the occasion of delay of performance or when contesting the quality of performance;
• Family disputes – for settlement of relations in connection with divorce or the continuation of marriage, relationship between parents and children after divorce and property relations between spouses;
• Disputes between heirs;
• Labour disputes;
• Consumer disputes;
• Disputes concerning insurance compensations;
• Disputes related to injuries (delicts/torts), when negotiating compensation for the victim;
• Intellectual property disputes.

The European Union, on the other hand, has rendered significant efforts in the promotion of mediation and its implementation in the legal framework of the EU member states. As a part of the ongoing encouragement of disputants to refer their conflicts to mediation the following EU legal acts have been adopted:
• Directive 2008/52/EC of the European Parliament and of the Council of 21 May 2008 on certain aspects of mediation in civil and commercial matters;
• Directive 2013/11/EU of the European Parliament and of the Council of 21 May 2013 on alternative dispute resolution for consumer disputes and amending Regulation (EC) No 2006/2004 and Directive 2009/22/EC (Directive on consumer ADR);
• Regulation (EU) No 524/2013 of the European Parliament and of the Council of 21 May 2013 on on-line dispute resolution for consumer disputes and amending Regulation (EC) No 2006/2004 and Directive 2009/22/EC (Regulation on consumer ODR).

The legal framework discusses above is based on the following five substantive rules:
• A legally binding obligation of each Member State to encourage the training of mediators and to ensure high quality of mediation.
• It gives every judge the right to invite the parties to a dispute to try mediation first if she/he considers it appropriate given the circumstances of the case,
• It provides that agreements resulting from mediation can be rendered enforceable if both parties so request. This can be achieved, for example, by a way of approval by a court or certification by a public notary.
• It ensures that mediation takes place in the atmosphere of confidentiality. It ensures that the mediator cannot be obliged to give evidence in court about what has taken place during mediation in a future dispute between the parties to that mediation.
• It guarantees that the parties will not lose their opportunity to go to court as a result of the time spent in mediation: the time limits for bringing an action before the court are suspended during mediation.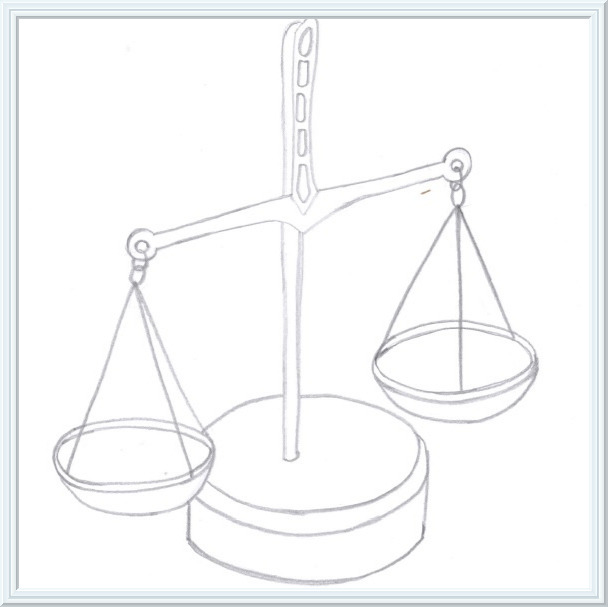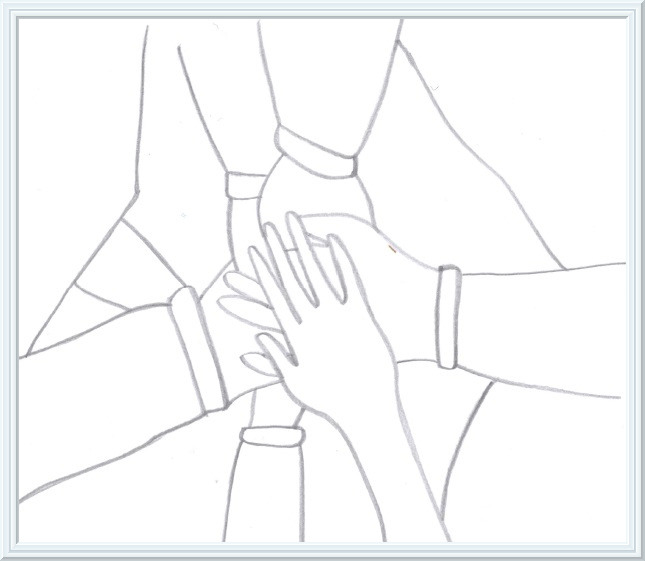 Drawings by Petra Belova